When you close your eyes and think about the rooms in your home that you would absolutely love to revamp, what do you think of? Kitchen and bathroom, right. They are the ones that could do with a little – or a lot – of sprucing up and styling out. The reason being, you've always felt a bit stumped. After all, there isn't much you can really do to a bathroom in order to make it shimmer and shine. Wrong. Sure, it is a room that offers a pretty specific function, but this is 2017; practical can be beautiful too.
The Bath
When it comes to upgrading your bathroom style, there is only one place to start and that is with the host; your bathtub. In-built baths don't have the same pizzazz as a freestanding tub, they don't give off the same gorgeous ambiance.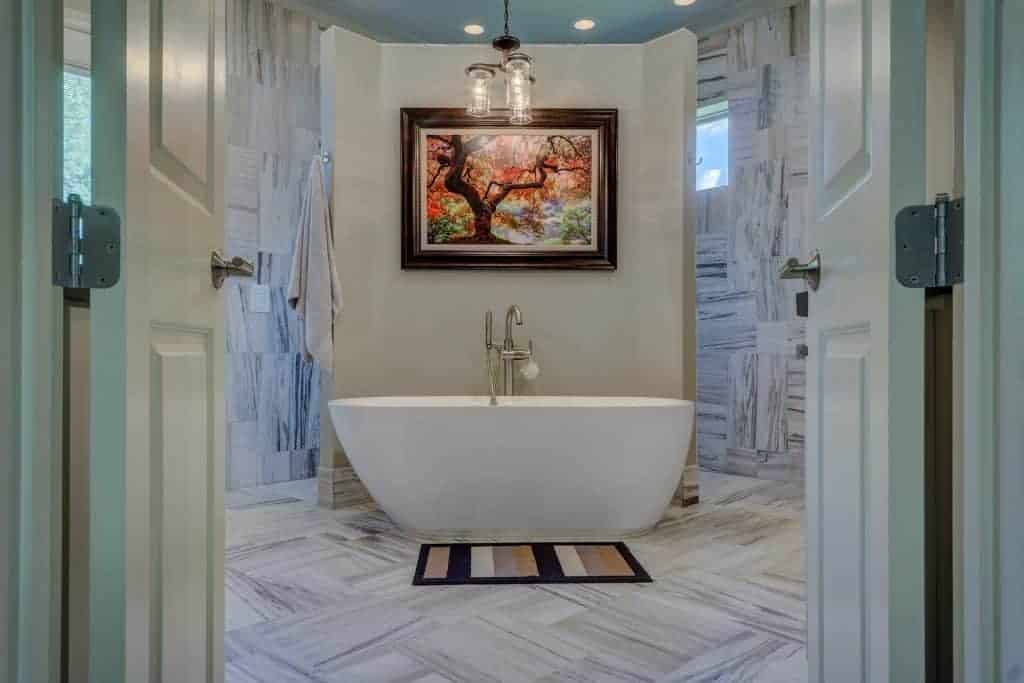 Bathrooms are often the only quiet space in the house, your place to sneak off and relax and stepping into a freestanding bath will feel like stepping into a spa. Sure, a little bit of tile work may be needed, but what an excuse to get those teak slats you've always wanted.
The Walls
No matter how many blogs, articles or Pinterest pins you feast your eyes on, nobody tells you how important the walls are. Well, we spoke to the pros at http://www.milliondollarmakeovers.net.au/, the voice of luxury home renovations, who told us it is all about the walls. If privacy is your thing, then go with a gorgeous feature wall made out of natural stone, which will give your space a natural and rustic vibe.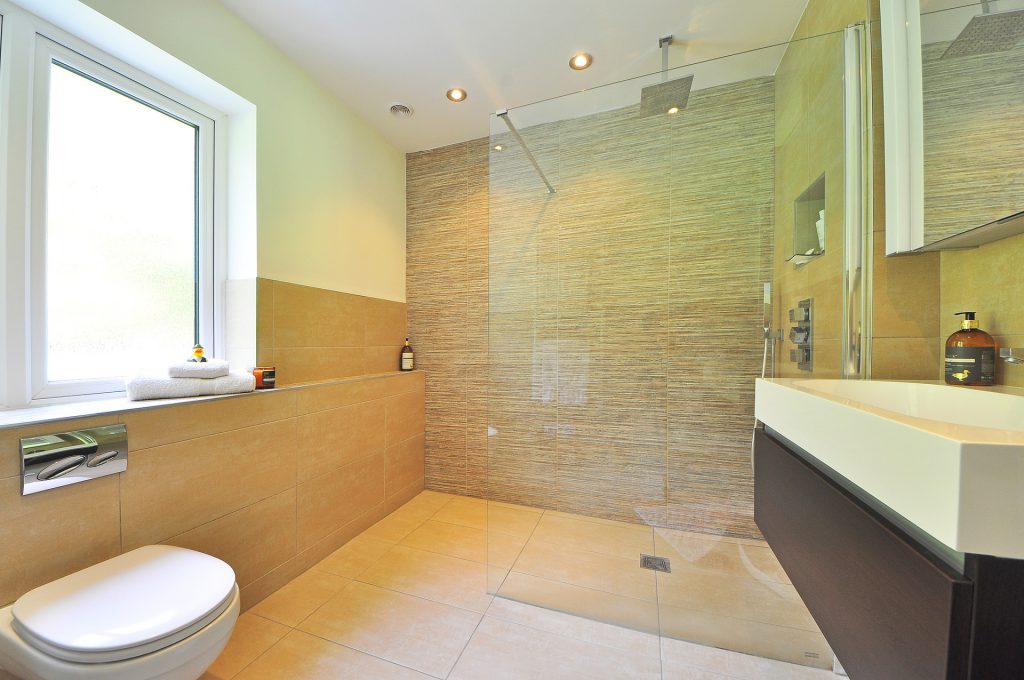 If you're feeling a little braver, well, why not have an all-glass wall – floor to ceiling, side to side – and let the natural light flood in. What better way is there to brighten your dark bathroom and add another layer of pure gorgeous ecstasy.
The Counter
If you really want to fall in love with your counter, then you need to absolutely love everything that is on display. You could have a delicious marble top or a rustic wood base, but if you don't love what's on display it won't matter. The great thing about this little tip is the cost because it doesn't cost much to make little changes.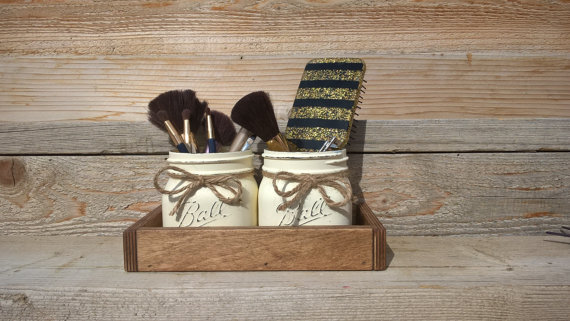 Soap dispenser, towels, some little cacti to get that nature-inspired space, makeup brushes, and cotton balls. All of these things have a place in the bathroom, and all it takes to turn them from messy eyesore to gorgeous additions is the containers you put them in.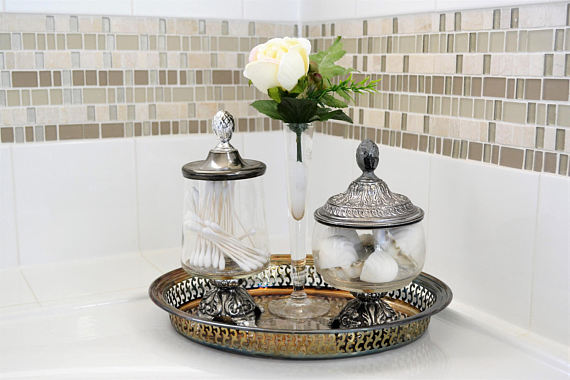 Glass jars are always a win, as are beautiful canisters and matching bathroom holster sets. Luxury done cheaply.
The Extras
In a room where function overrules everything, it is the little details that can add so much to your space. Things like lovely tall house plants, a big circular mirror, stand out jewelry hangers, vases and diffusers, and even bold pieces of art, of which a quick visit to Etsy is a great place to start.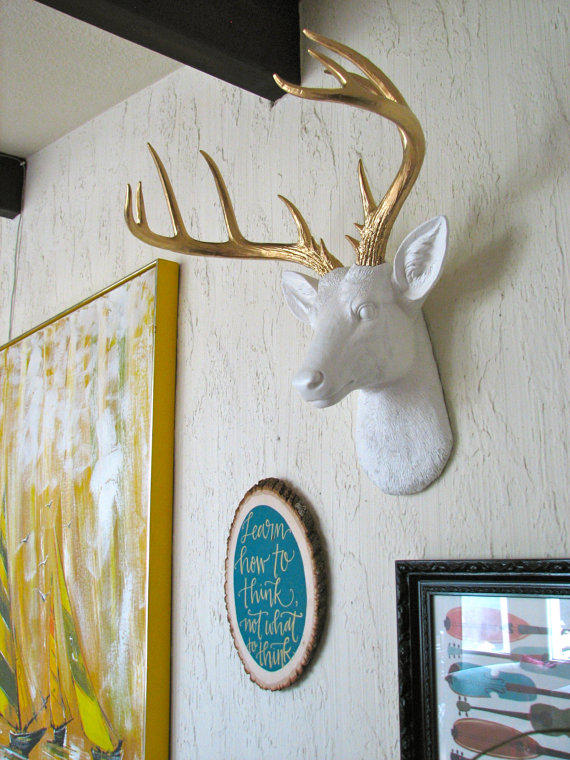 It could be a big framed piece that covers the bare wall as you walk in, or it could be more of a sculpture, like a deer's head with huge painted antlers. Now that would look pretty cool, and that would also look pretty luxurious. So whatever your taste, dabble in the details and have some fun with it.